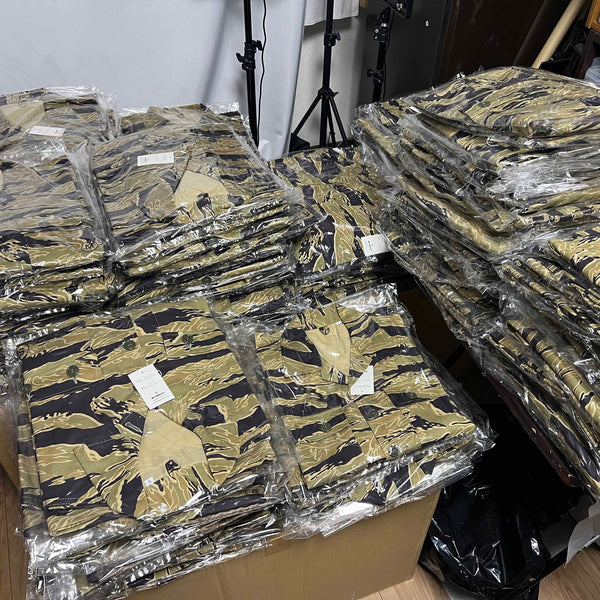 Gold Tiger Stripe is now shipping!
Hello.
Thank you for visiting our website.
We have started shipping our reproduced Gold Tiger, which was available for pre-order. We are shipping from overseas customers one by one, so please wait for a while until you receive it. Please wait for an email from us to confirm the shipment.
The pre-order sale, which was held until yesterday, has ended and we have also switched to regular sales. Some items are still in stock, so please feel free to place an order if you like. In our showroom, we will be ready for you to try on, so please come if you like.
Thank you very much for your order!
The information release of the next work is also coming soon. In addition, there are plans for the release of yet another product by the end of the year, so please stay tuned.
MILITARIA 1911