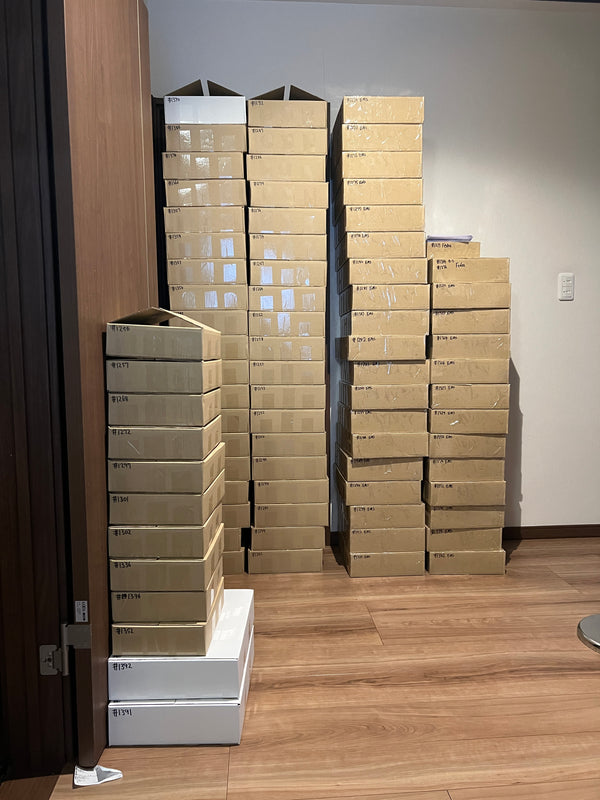 Gold Tiger pre-orders have been shipped.
Good evening.
The boxes in the thumbnails are part of orders. We really appreciate the many orders we have received.
Thank you very much for your reservation of our repro Gold Tiger.
All shipments have been completed to customers who have placed reservations domestically and internationally.
Please contact us if you have any requests for wrong size, product exchange, or return.
For customers who have placed orders through our regular sales channel, we will ship the items in order from the beginning of the week,
We will ship them sequentially from the beginning of the week. Please wait for a while for delivery.
Next month, we will continue to offer vintage items,
And we will prepare for the second pre-order of the silver tiger stripe, etc. sequentially. Please look forward to it.
MILITARIA 1911