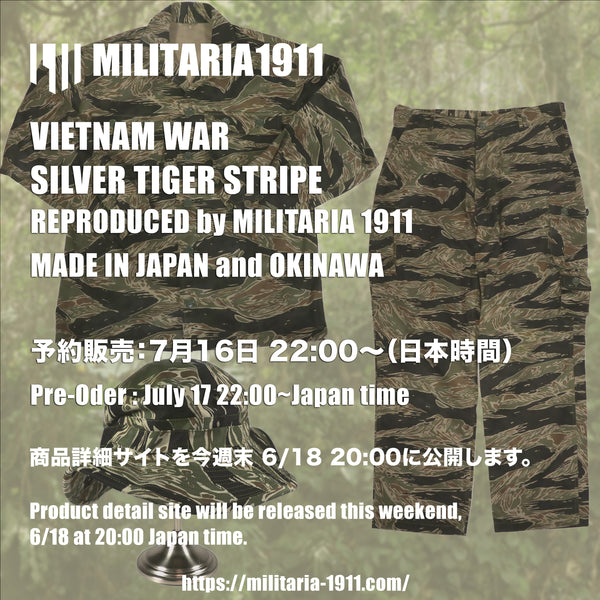 Regarding future plans for our reproduced Silver Tiger Stripes.
Good evening.
Thank you for visiting our website.
We will be releasing the product information of our precision reproduced Silver Tiger Stripe at 20:00 on Sunday this weekend Japan time. At that time, we will also release the product lineup, product details, and prices. Please look forward to it.
We will announce any changes to the product information in this NEWS article and on our social media sites.
Thank you very much for your continued support.
MILITARIA 1911