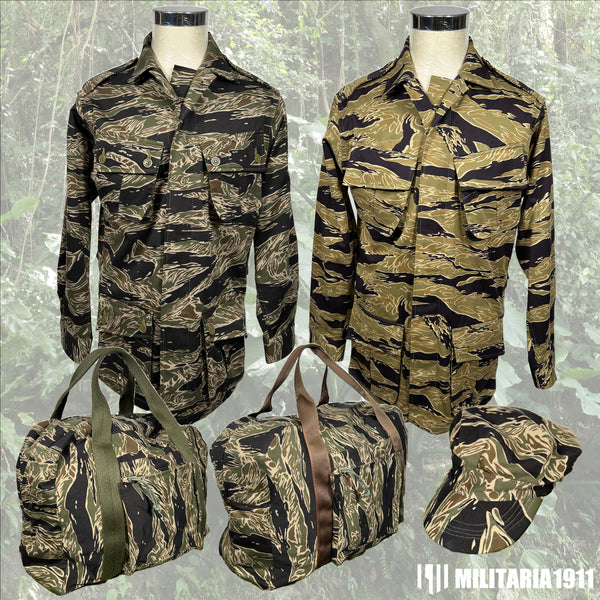 Gold & Silver New products are now available for pre-order!
Good afternoon.
All orders for the Silver Tiger Stripe, which we started to pre-order in July, have been shipped. If you have any requests for changes or returns after delivery, please contact us from the Contact Us page.
Yesterday, we started pre-orders for the last time this year!
We will be offering a limited number of the remaining fabrics from the Silver and Gold Tiger line, including the Jungle Fatigue Cut Tiger Jacket, Locally Made Bags, and CIDG Hats, for delivery in March 2024.
We will again be offering a 5% discount on all pre-orders. Please do not miss out on this offer.
Please click here to access each product!
We look forward to working with you this month.
MILITARIA 1911