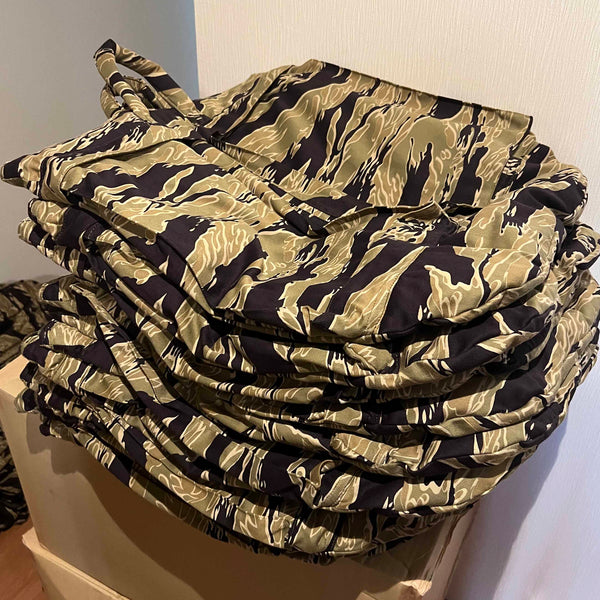 MILITARIA 1911 Gold Tiger Helmet Bag is back on sale!
Hello.
The Gold Tiger Helmet Bag that we manufactured last year sold out in a few hours with reservations, and will be available again from the middle of this month. This may be the last production, as we are almost out of stock of vintage parts.
The price will be the same as last year, $160 for overseas customers.
The outside is made of our Gold Tiger fabric and the lining is a 1970s Camo poncho liner.
Two types of zippers are used this time: the same zipper as last year and another type of vintage American zipper. We hope that you will use this vintage zipper for a long time while maintaining it. Some of them are hard to bite, so if you use them too hard, they may be damaged. Although it is a modern product, we hope you will use it every day as if it were vintage.
For more details, please click here!
MILITARIA 1911