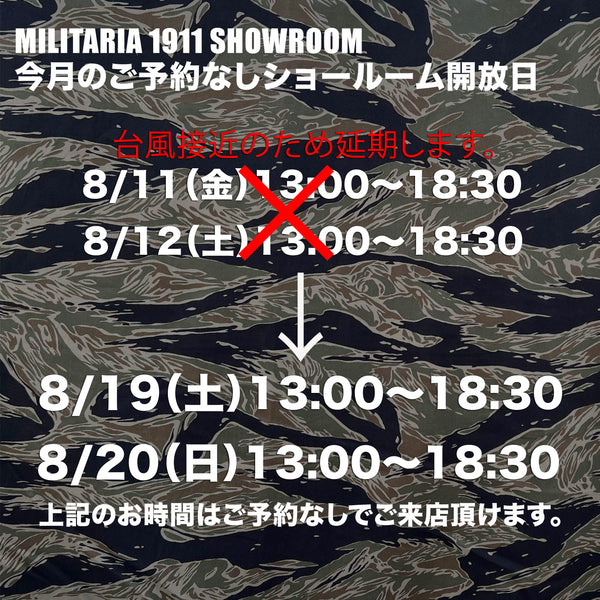 The showroom will be open this weekend without appointment!
Good evening.
This weekend, Saturday and Sunday, we will be open without showroom reservations on the following dates.
Aug 19 (Sat) 13:00-18:30
Aug 20 (Sun.) 13:00-18:30
Please be careful when you come to the showroom as it will still be very hot.
Our showroom is fully air-conditioned, so please take your time to browse after you cool off.
We have a large number of items in stock from the U.S.A. right now. We have many items that have not been added to our website or photographed yet, so please take this opportunity to visit our showroom.
We are also introducing our current showroom situation on our Instagram, so please take a look there as well if you like. If you are not already following us, please do so.
Click here for showroom access
Click here for our instagram
MILITARIA 1911