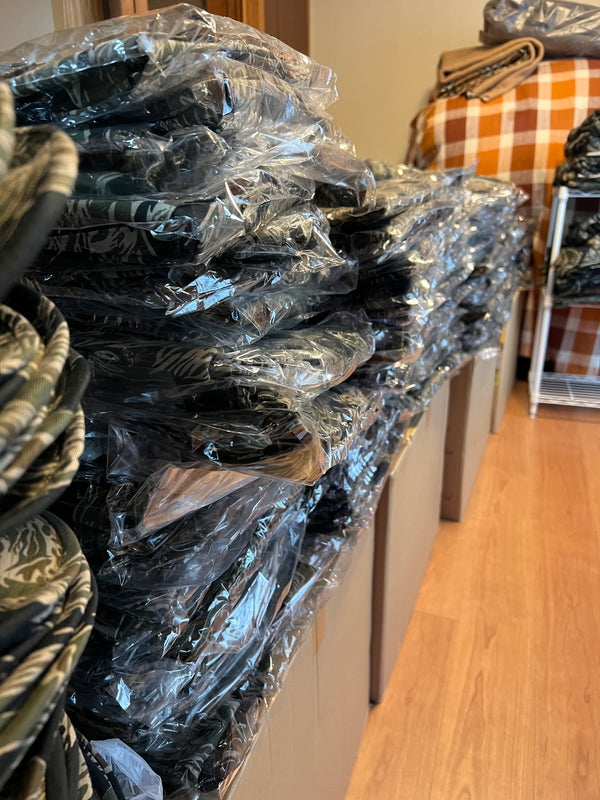 Silver Tiger shipping starts on November 6 2023!
Hello.
Thank you for visiting our store and thank you for the many orders you continue to place with us.
We are pleased to announce that our silver tiger stripe shirts, pants, and boonie hats, which were available for pre-order in mid-July, will begin shipping to all customers on Monday, November 6 for both the standard and limited editions. We apologize for the long wait!
As in past years, we receive requests for size exchanges, returns and refunds after shipping is complete. Please contact us in the unlikely event that there is an error in the content of the items you received. We will of course take care of everything, so please contact us if you wish to do so. In some cases, the customer may be responsible for shipping costs, but we will do our best to accommodate your request. On the way, the owner will be abroad for purchasing from Nov 7th to Nov 16th. It may take us a few days to contact you, but we will do our best to respond.
We will conduct another inventory around the end of November, when all the correspondence will be finished, and set the normal sales amount, so there is a possibility that stock may return depending on sizes. If there are any customers who have missed out, please take advantage of this opportunity. The timing of the inventory is still undecided.
Tomorrow, we will be holding our annual pre-order sale of the limited quantity of Tiger Stripe reproductions for the fall season. As usual, the start time is from 10:00 pm Japan time. Some items will be produced in very small quantities, so please be sure not to miss out.
We are looking forward to receiving your pre-orders.
MILITARIA 1911