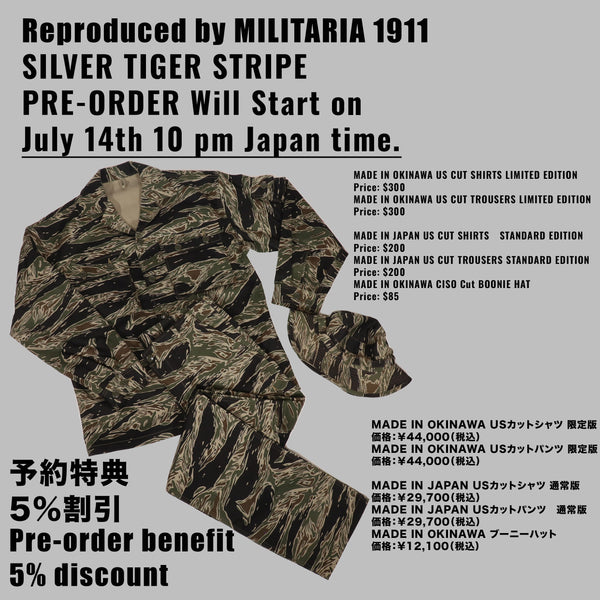 Starts tomorrow! Pre-order our Silver Tiger!
Hello.
Thank you for taking a look at our website.
Tomorrow, July 16th at 10:00 pm Japan time, we will start pre-ordering Silver Tiger Stripe. Please be sure to schedule your appointment so that you don't miss out.
We have both standard and limited edition shirts and pants available.
Please check our instagram or twitter for the differences.
We are looking forward to your pre-order tomorrow.
MILITARIA 1911